Welcome. I shoot landscape, street photography and live jazz images, and this site contains my portfolios and documents my exhibitions. I work mostly in black and white and prefer prints to on-screen images, and so this blog also contains details about my approach to monochrome inkjet printing.
8 September 2017 marked the 20th anniversary of CyberHalides dot com bursting on to an unsuspecting Internet. Not the jazz offspring – that came much later. This refers to this site – CyberHalides the general B&W photography site. Back in those days, the term "CyberHalides" meant something to those involved with wet darkroom photography, but these days hardly anyone understands and almost nobody can pronounce it correctly. But it survived all the same. HAPPY BIRTHDAY CYBERHALIDES DOT COM!!!!
Tuscan Evening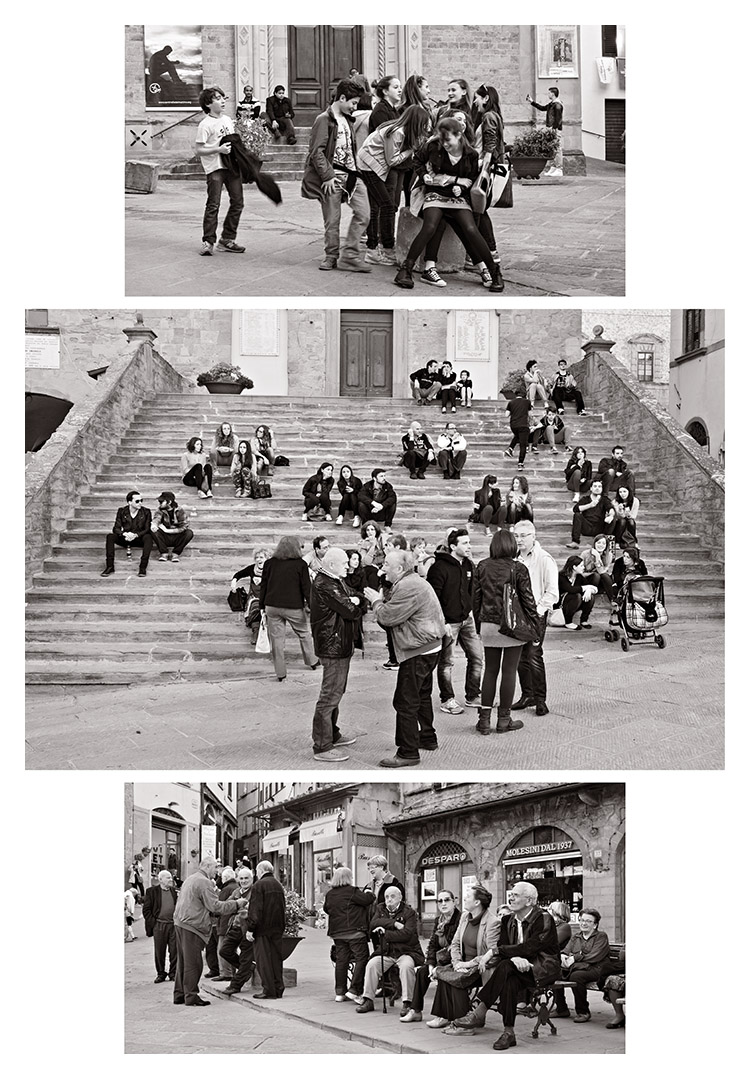 The public spaces in a Tuscan town – piazzas, footpaths, church steps – are where the residents mingle and socialise at the end of a warm day.  After the heat passes, these previously empty places suddenly fill with people and come alive.  An hour or so later and they're quiet again as people return home or move to restaurants and bars.  This work explores the similarities and differences in the way that people of different ages perform this daily ritual.
This image was exhibited in the PhotoAccess members' exhibition Common Ground, for which the remit was: "Creatively document and interpret public space through photography. The physical and social dynamics of public space play a central role in the formation of community and culture."
Portfolios 
Exhibitions