Welcome. I shoot landscape, street photography and live jazz images, and this site contains my portfolios and documents my exhibitions. I work mostly in black and white and prefer prints to on-screen images, and so this blog also contains details about my approach to monochrome inkjet printing.
Happy Birthday: 8 September 2017 marked the 20th anniversary of CyberHalides dot com bursting on to an unsuspecting Internet.
Painted Canyon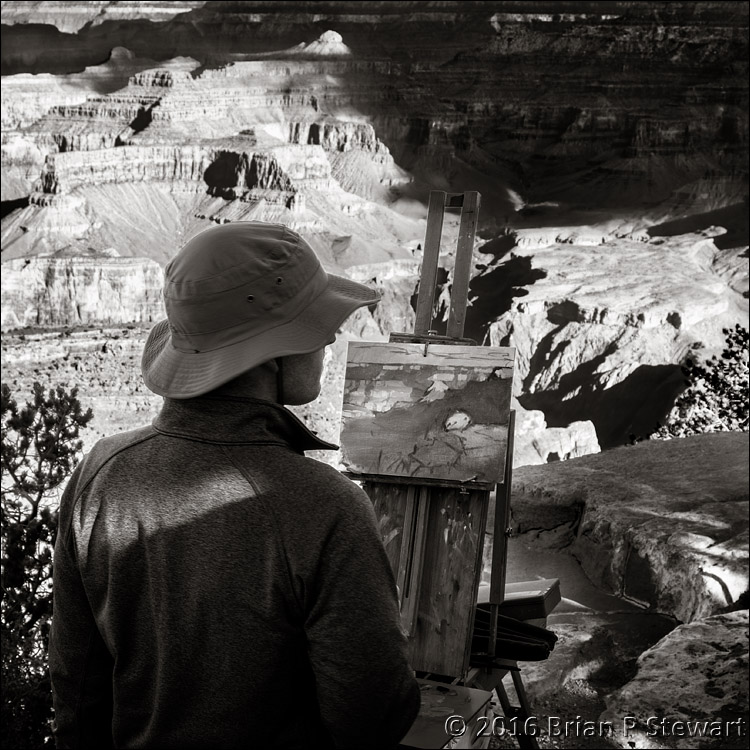 A view of the view of a painter on the edge.
This image was entered in a Members' Exhibition at PhotoAccess entitled 'The View from Here', 1 March – 25 March 2018.  The remit invited members "to look through their viewfinder to creatively explore unique perspectives of the places and spaces they encounter".
Portfolios 
Exhibitions