The Gallery of Fine Black and White Images

Gallery Foyer
Looking for Jazz Photos?
The companion Cyberhalides Jazz website is dedicated to my jazz images and exhibitions.
This website showcases current and recent exhibitions plus selected other images by Brian Stewart.
Giclée (archival pigment) prints of most images are for sale. Images are printed with Piezo-
graphy pigment inks on Innova Smooth Cotton fine art paper. For further details, email me.

For "The 2 Brians" exhibition, A3 prints are $225 unframed and $350 framed,
except for the "Isfjorden" triptych, which is $450 unframed and $699 framed.
Images are framed under archival buffered white matting (Bainbridge
Alphamat Snowflake 8519) in a 20"x24" black aluminium frame.

---
Current Exhibition Catalogue
"The 2 Brians"
1 February 2010 - 31 March 2010

30 April 2010


(

extended by popular demand!!

)


This exhibition of these images by this Brian and more by another (Brian Rope)
can be seen at The Gods Café and Bar - ANU Canberra [located here]
Opening Hours: 7:30am - 5:00pm Monday to Friday (not weekends or holidays)

(Please note that this is The Gods in the Arts Centre, Union
Court in the ANU, not the one in The Hedley Bull Centre)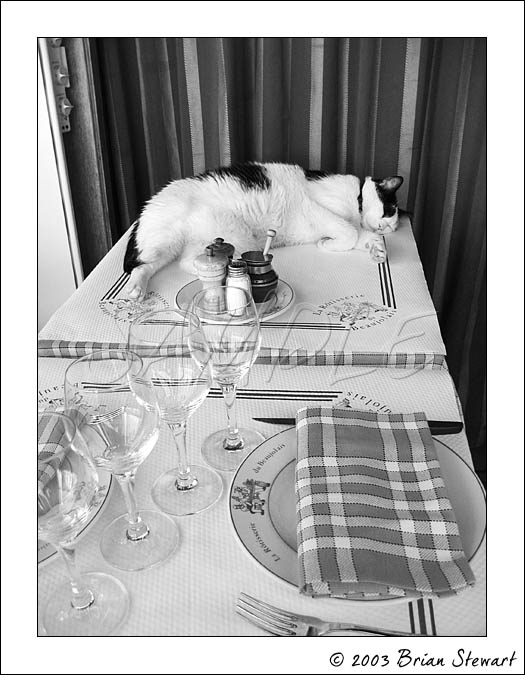 Beaujolais

Beaujolais the cat is the manager of "La Rotisserie
du Beaujolais" on the left bank - Paris 5th, 2003

---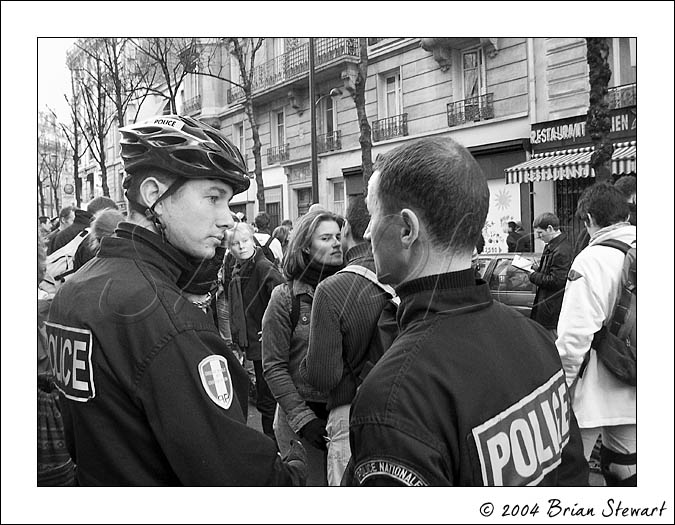 Le mauvais œil

But which eye is the evil one? - Paris 19th, 2004
---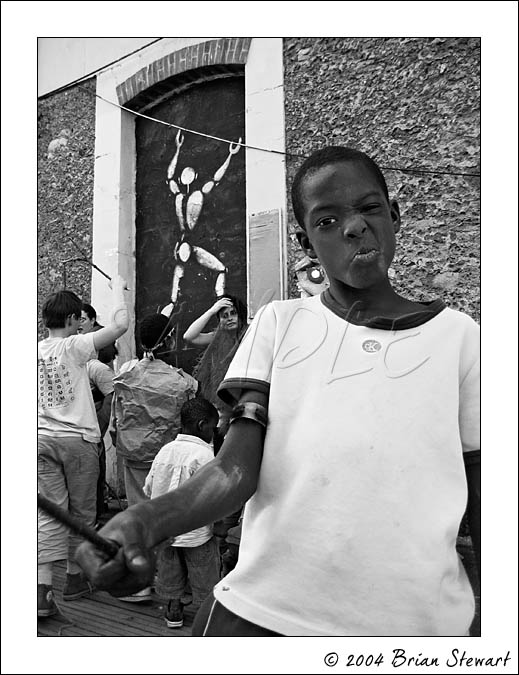 Dimanche après-midi

Sunday afternoon children's hijinks near Canal St Martin - Paris 19th, 2004
---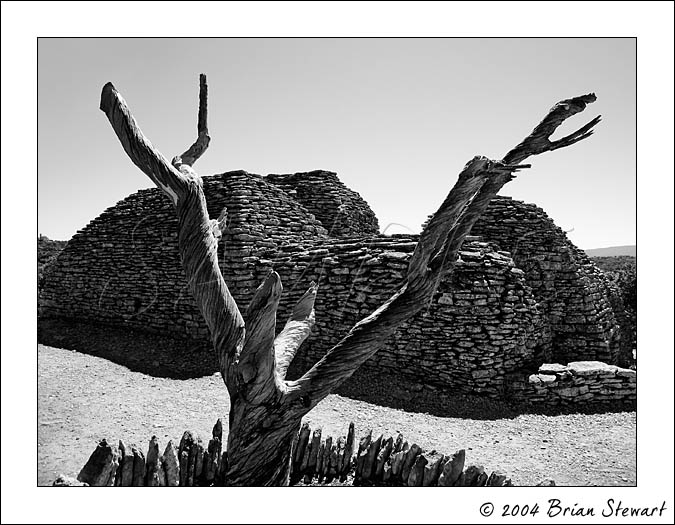 Le village des Bories

Dry stone village - Provence France, 2004
---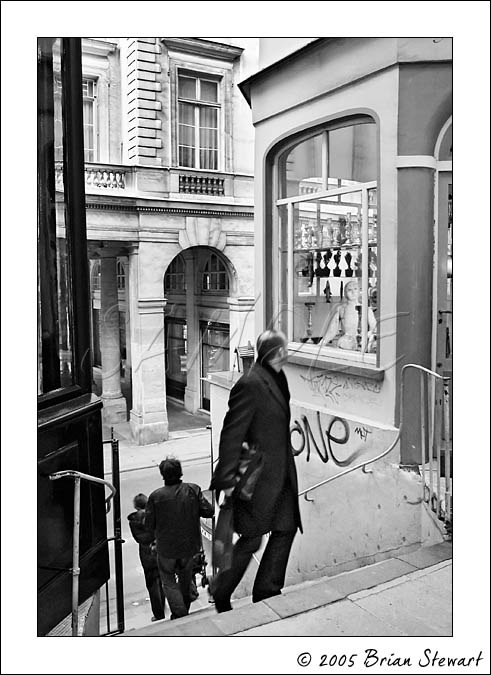 Passage des Deux-Pavillons

A backwards glance - Paris 1st, 2005
---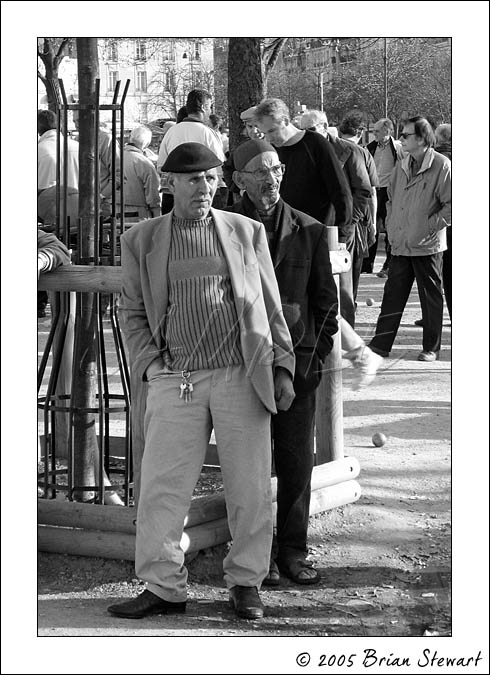 Au jeu de boules

Spectators at Place de la Nation - Paris 20th, 2005
---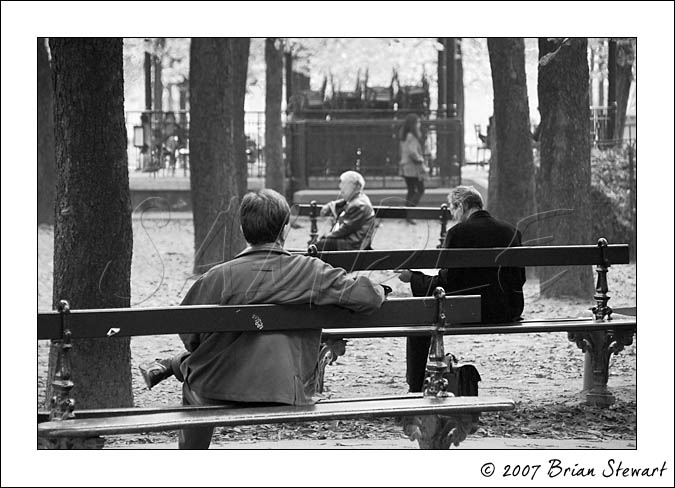 Les feuilles mortes

Luxembourg Gardens - Paris 6th, 2007
---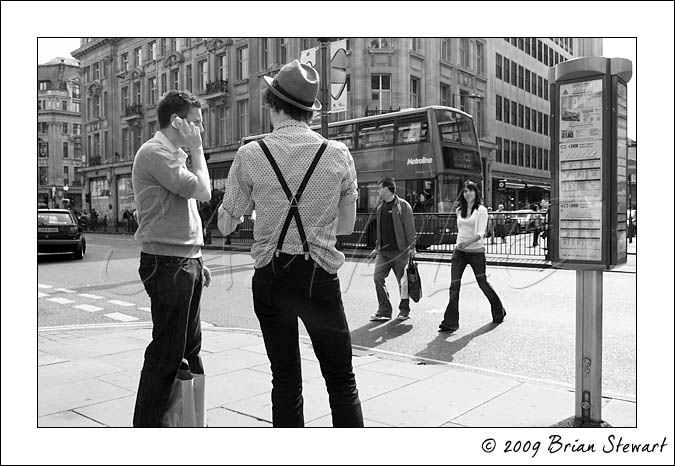 Regent Street
5 November 2009
Smiling at strangers - London UK, 2009
---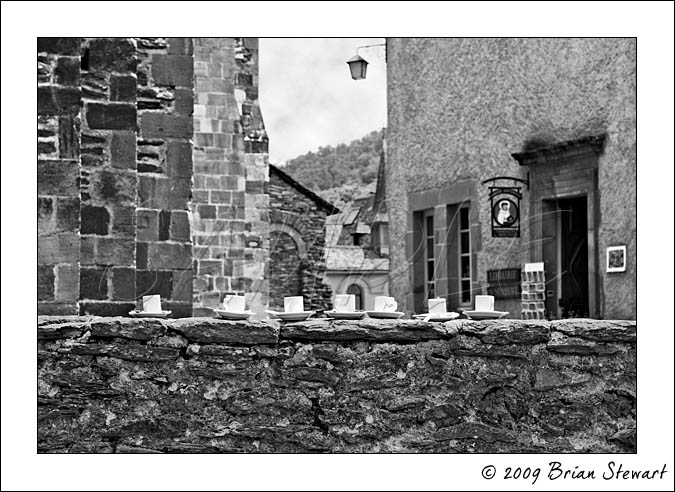 Café à Conques

Discarded cups at the heritage-listed pilgrimage village of Conques - Averyron France, 2009
---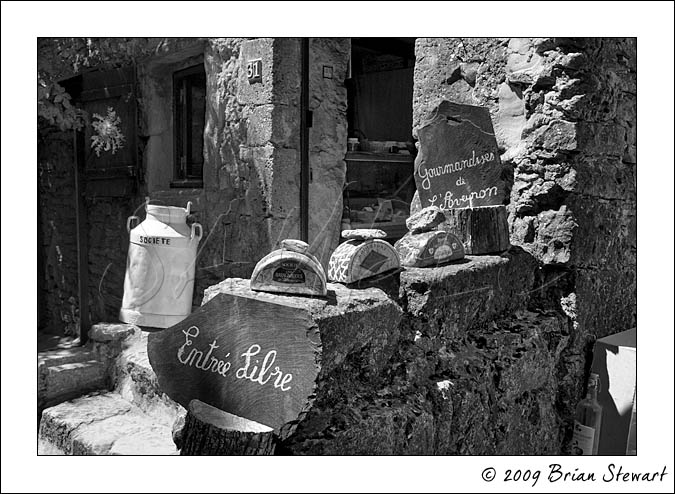 Entrée Libre

Store entrance at La Couvertoirade - Aveyron France, 2009
---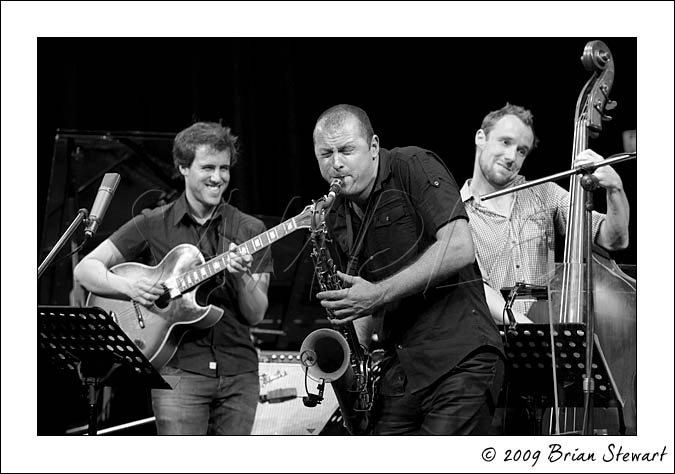 Ari Hoenig Quartet at Wang

¾ of the quartet (but not including Ari) at the Wangaratta Jazz Festival - Victoria, 2009
(Gilad Hekselman - guitar; Jamie Oehlers - sax; Sam Anning - bass)
---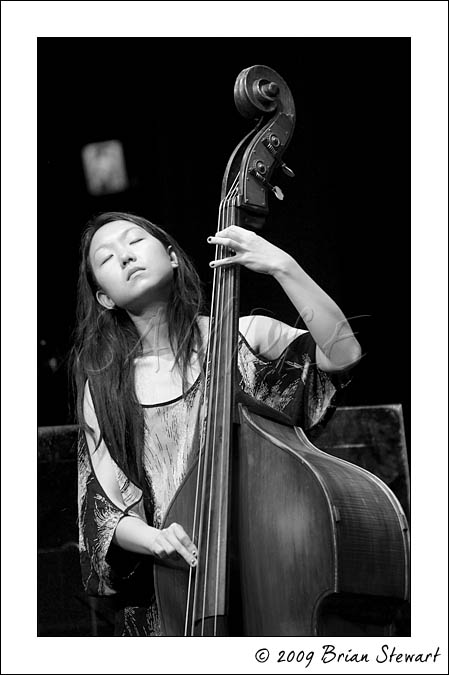 Linda Oh at Wang

Linda Oh leading her trio at the Wangaratta Jazz Festival - Victoria, 2009
---

Isfjorden

In the west coast fjord country - Norway, 2009
---
Other Collections of Images
(Note that these images in Galleries 1-5 are not currently being exhibited.
A number have been previously exhibited. Prints of the majority are still available.)

GALLERY ONE
8 Previously Displayed and
Early Undisplayed Images


GALLERY TWO
10 Images of Canada
The US, and France
All in Winter Months


GALLERY THREE
10 Images of Japan In Winter


GALLERY FOUR
8 Images of British Columbia
And the Yukon In Summer


GALLERY FIVE
6 Other Unexhibited Canadian
and Australian Images

---
Sponsor
This site is proudly sponsored by:


A country store specialising in
Home & Garden Decor,
Collectibles, and Unique Gifts
---
Sponsor
This site is proudly sponsored by:


-- Australian Webpage Effects --
Quality web-page design, site hosting,
domain registration, internet access and
training, all at affordable prices
---
All photographs © 1983-2009 Brian Stewart